Materials Science and Engineering
Materials advancements across all engineering disciplines.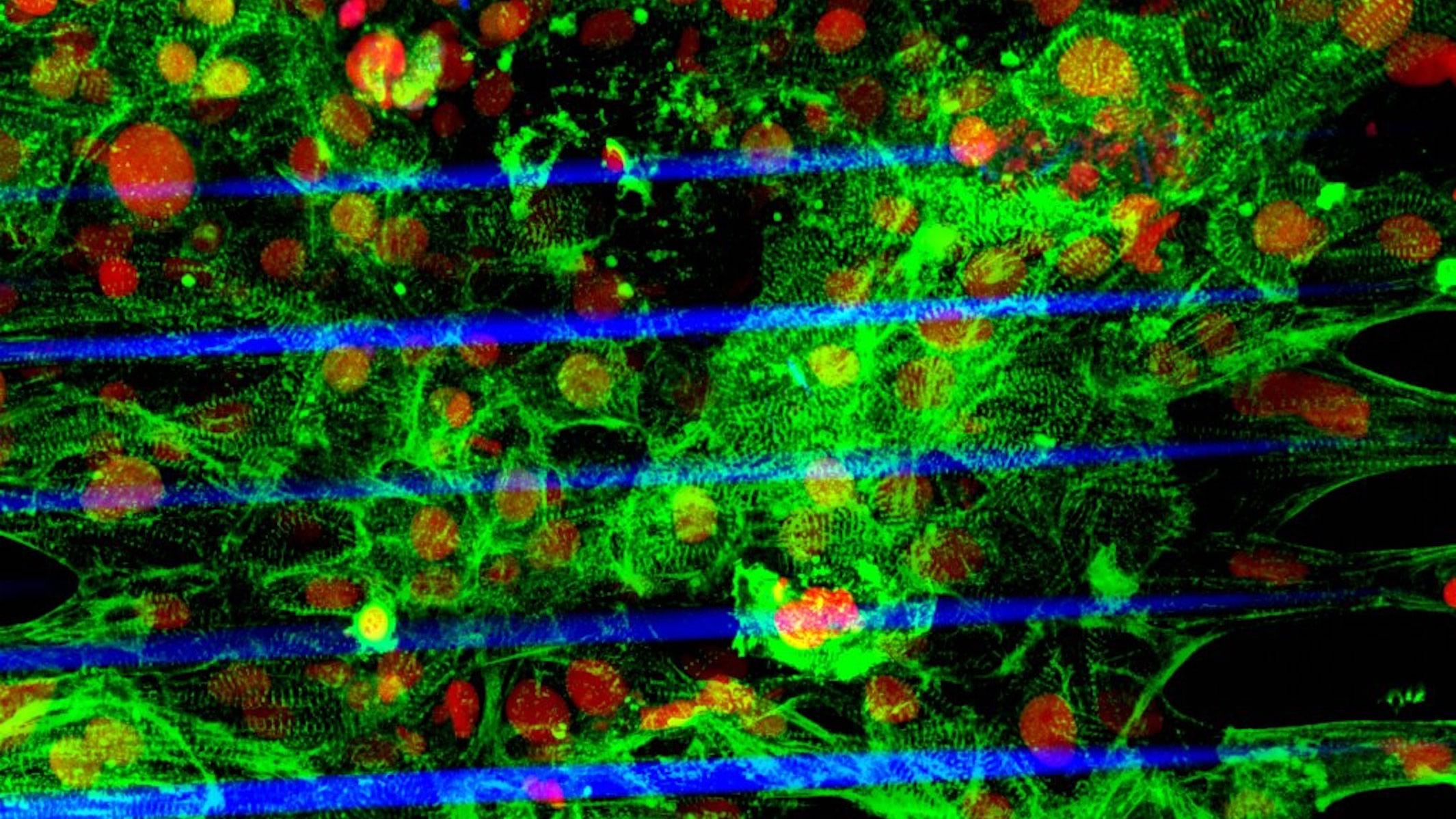 Materials Science and Engineering
The image shows the human stem cell–derived cardiac microtissue grown
on a fiber-based scaffold fabricated using a laser-guided bioprinting technology
(Red: cell nuclei, Green: cardiomyocytes, Blue: fibers).
Image credit to Zhen Ma, Ph.D.
Why did you choose to study MSE? During high school, I was interested in almost all the science courses, but this also makes it difficult for me to decide which college major I should focus on. One of the reasons to choose MSE at the beginning was simply because it's an interdisciplinary field that incorporates…
Read More
Department offices are located in 210 Hearst Memorial Mining Building, in the Northeast corner of campus.
Address:
Department of Materials Science and Engineering
210 Hearst Memorial Mining Building
University of California
Berkeley, CA 94720-1760
Phone: (510) 642-3801
Fax: (510) 643-5792