Materials Science and Engineering
Materials advancements across all engineering disciplines.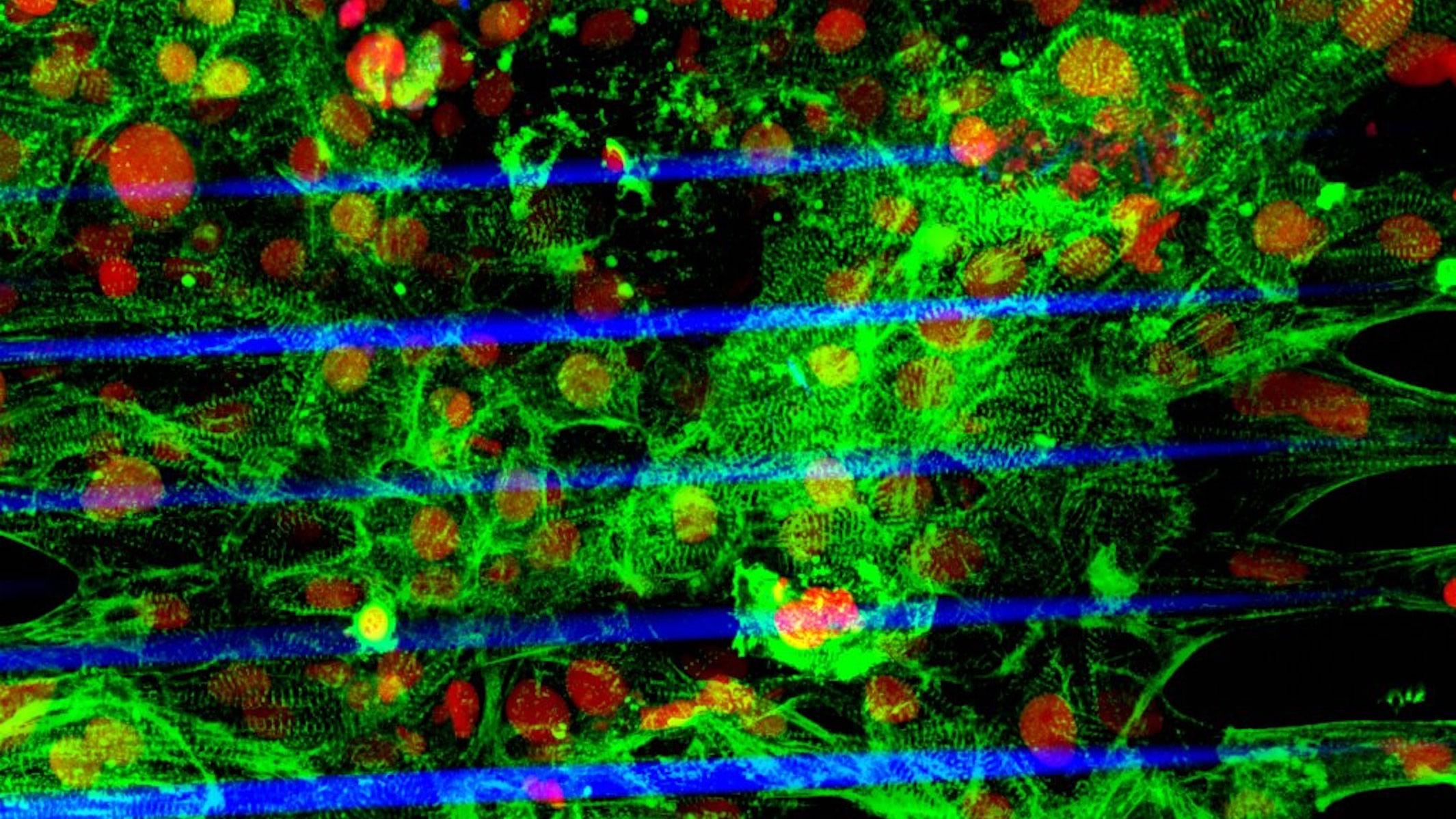 Materials Science and Engineering
The image shows the human stem cell–derived cardiac microtissue grown
on a fiber-based scaffold fabricated using a laser-guided bioprinting technology
(Red: cell nuclei, Green: cardiomyocytes, Blue: fibers).
Image credit to Zhen Ma, Ph.D.
The Department of Materials Science & Engineering remains closed due to "shelter-in-place" currently in effect. Please check faculty and staff individual pages for current contact information.
Where did you study? I studied physics in my undergraduate in Fudan University in Shanghai, China, and also got a MS degree in physics from Peking University, China. I came to the U.S. and obtained my PhD degree in the Applied Science and Technology Graduate Program in UC Berkeley. After a postdoc research at Harvard…
Read More
Department offices are located in 210 Hearst Memorial Mining Building, in the Northeast corner of campus.
Address:
Department of Materials Science and Engineering
210 Hearst Memorial Mining Building
University of California
Berkeley, CA 94720-1760
Phone: (510) 642-3801
Fax: (510) 643-5792