Materials Science and Engineering
Materials advancements across all engineering disciplines.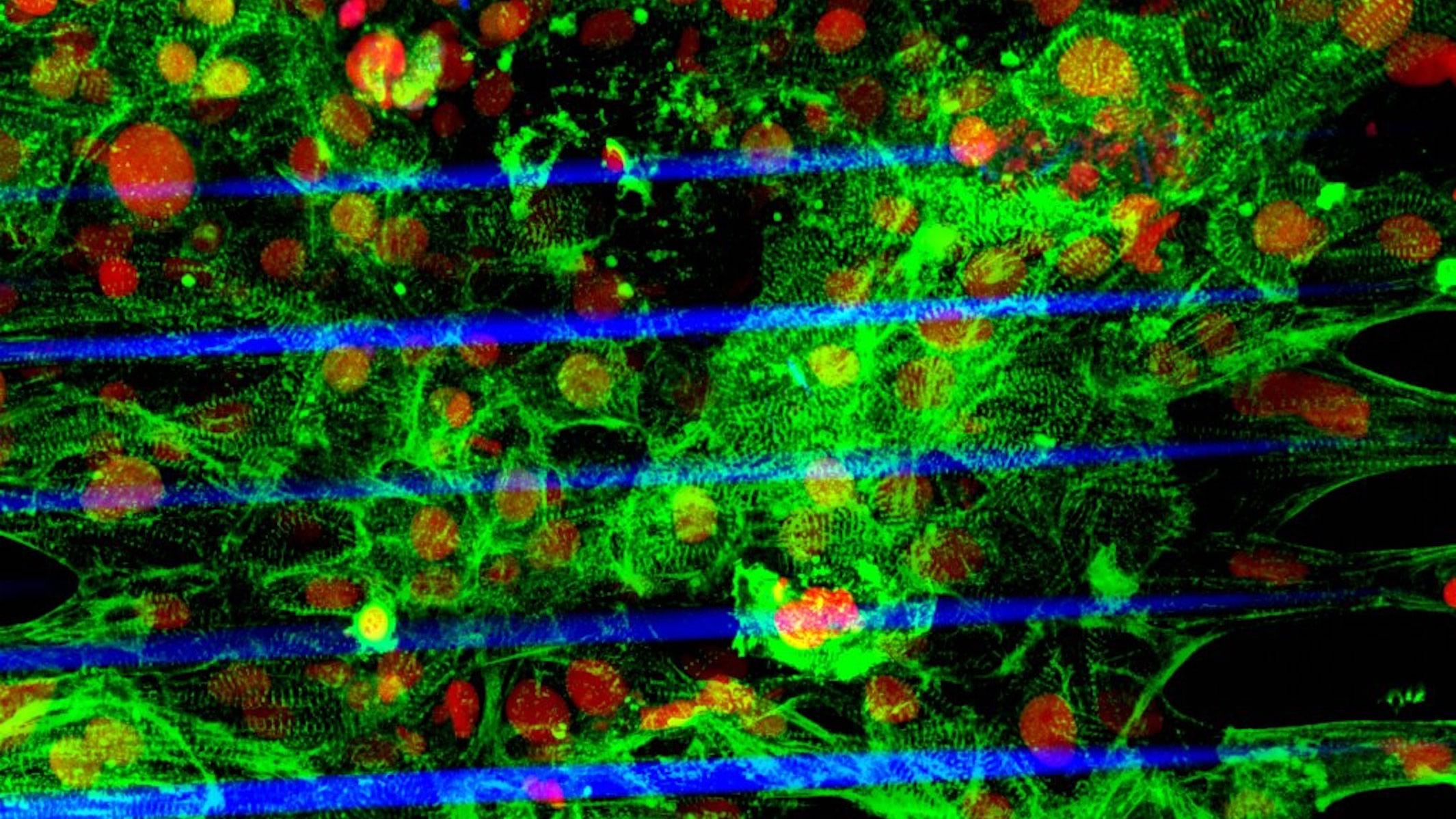 Materials Science and Engineering
The image shows the human stem cell–derived cardiac microtissue grown
on a fiber-based scaffold fabricated using a laser-guided bioprinting technology
(Red: cell nuclei, Green: cardiomyocytes, Blue: fibers).
Image credit to Zhen Ma, Ph.D.
MSE Alumnus Prof. Ponisseril Somasundaran to Chair Hoover Board of Award MSE alumnus Prof. Ponisseril Somasundaran (M.S., Ph.D.), who is currently the Lavon Duddleson Krumb Professor of Mineral Engineering in the Department of Earth and Environmental Sciences at Columbia University, will chair the Hoover Board of Award (representing five engineering organizations: the American Society of Mechanical Engineers, the American…
Read More
Department offices are located in 210 Hearst Memorial Mining Building, in the Northeast corner of campus.
Address:
Department of Materials Science and Engineering
210 Hearst Memorial Mining Building
University of California
Berkeley, CA 94720-1760
Phone: (510) 642-3801
Fax: (510) 643-5792