Materials Science and Engineering
Materials advancements across all engineering disciplines.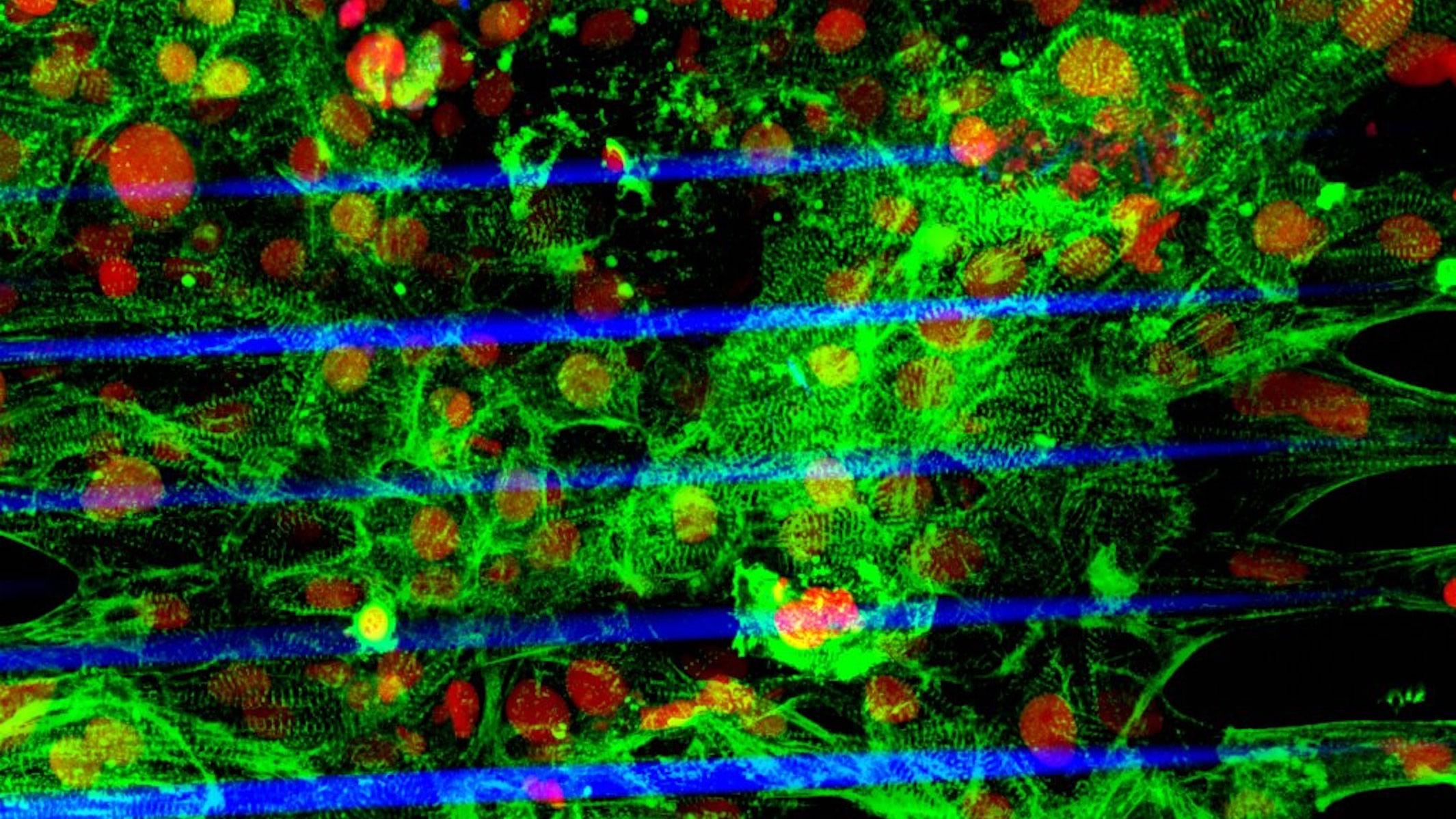 Materials Science and Engineering
The image shows the human stem cell–derived cardiac microtissue grown
on a fiber-based scaffold fabricated using a laser-guided bioprinting technology
(Red: cell nuclei, Green: cardiomyocytes, Blue: fibers).
Image credit to Zhen Ma, Ph.D.
The Department of Materials Science & Engineering remains closed due to "shelter-in-place" currently in effect. Please check faculty and staff individual pages for current contact information.
In high school I was a pretty big chem nerd (I still am); I found it mildly entertaining to just read through organic, inorganic, and physical chem books and bash through synthesis and spectra. I also wanted to work in a field that has positive environmental impacts. From some of my older friends who are…
Read More
Department offices are located in 210 Hearst Memorial Mining Building, in the Northeast corner of campus.
Address:
Department of Materials Science and Engineering
210 Hearst Memorial Mining Building
University of California
Berkeley, CA 94720-1760
Phone: (510) 642-3801
Fax: (510) 643-5792