Materials Science and Engineering
Materials advancements across all engineering disciplines.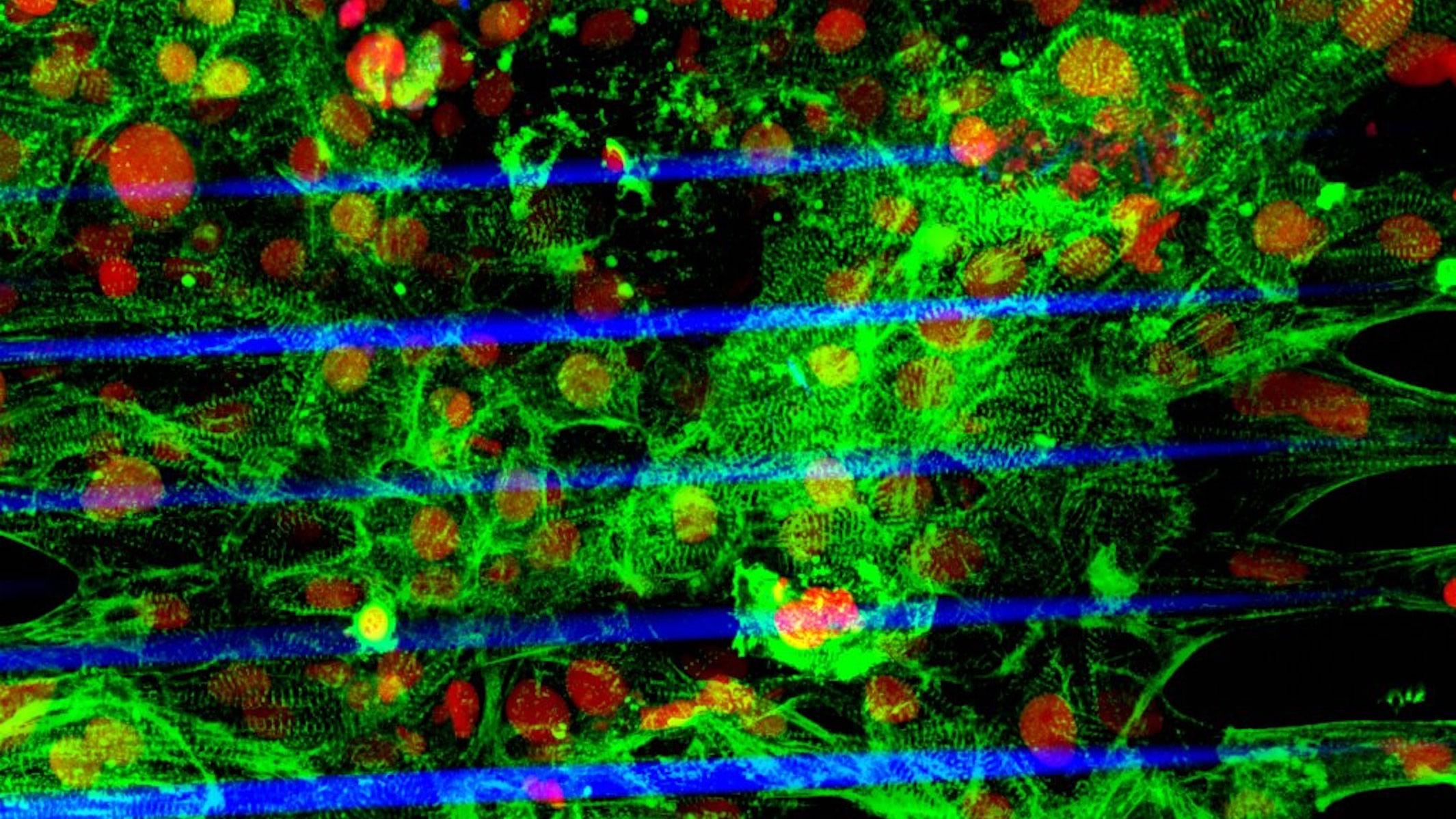 Materials Science and Engineering
The image shows the human stem cell–derived cardiac microtissue grown
on a fiber-based scaffold fabricated using a laser-guided bioprinting technology
(Red: cell nuclei, Green: cardiomyocytes, Blue: fibers).
Image credit to Zhen Ma, Ph.D.
The Department of Materials Science & Engineering remains closed due to "shelter-in-place" currently in effect. Please check faculty and staff individual pages for current contact information.
Why did you choose to study MSE? I love that MSE is at the interface of engineering and basic science. You get to work on real world applications while also looking and tinkering underneath the hood at the molecular/ crystal structure level.  What do you like most about MSE?  I like that you can pretty…
Read More
Department offices are located in 210 Hearst Memorial Mining Building, in the Northeast corner of campus.
Address:
Department of Materials Science and Engineering
210 Hearst Memorial Mining Building
University of California
Berkeley, CA 94720-1760
Phone: (510) 642-3801
Fax: (510) 643-5792